Home > Guide > YouTube Music Cost
How Much Does YouTube Music Cost?
Music has become an essential part of our lives in this fast-paced digital age. Whether we are on a morning jog, commuting to work, or simply relaxing at home, having access to an extensive library of tunes at our fingertips is nothing short of magical. And YouTube Music, with its vast collection of songs, live performances, and music videos, has certainly carved out a special place in the hearts of music enthusiasts around the world. In this passage, we will explore the cost of YouTube Music. Let's start!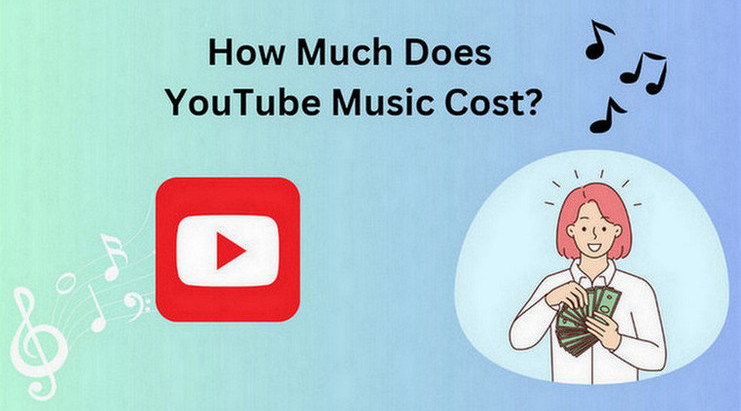 Part 1: How Much is YouTube Music?
YouTube Music offers 3 subscription options. YouTube Music Premium costs $10.99/month or $119.99/year. The Family plan costs $16.99/month and includes up to six accounts. College students can get the service for $5.49/month. You'll need to confirm your student status with SheerID to be eligible.
In addition to downloading YouTube Music, you can choose to pay $13.99 per month, or $119.9 per year, if you want to get your favorite videos from YouTube. You can also choose to pay $17.99 per month for the Home Edition. Likewise, if you're a student, you can become a YouTube Premium subscriber for $7.99 per month.
---
You might think that's a high price for YouTube Premium but do you know what can YouTube Music Premium offer? Let's go ahead!
1. YouTube Music has a lot to offer when it comes to music streaming. Here's a breakdown of what you can expect from it.
YouTube Music has a big collection of different kinds of music, like songs, albums, live performances, remixes, covers, and music videos. They have a lot of artists and different styles of music to choose from. You can find new music and get suggestions based on what you like. You can also make your own playlists and find playlists made by others for specific moods or activities, like exercising or studying. Because Google owns both platforms, YouTube Music works closely with YouTube. You can also switch back and forth between watching music videos and just listening to the songs. Your playlists and preferences stay the same on both platforms. YouTube Music also offers a smart search, you can find songs by typing in the lyrics, artist names, and album titles, or even just describing the song vaguely. It helps you find the specific song you want, even if you don't know all the details.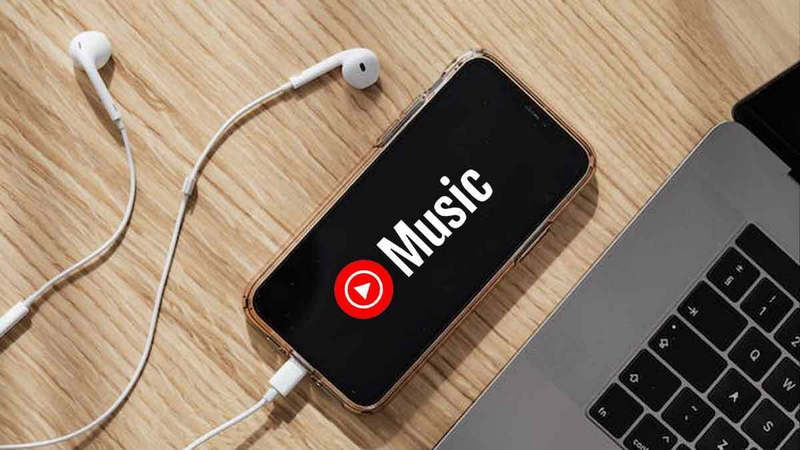 Ad-Free Listening: You can enjoy uninterrupted music playback without any advertisements. This means no interruptions or distractions while grooving to your favorite tunes.
Background Play: You can listen to music on YouTube Music even when your device's screen is off or while using other apps. It allows you to multitask, browse the web, or chat with friends while your music continues to play in the background.
Offline Listening: You can download songs, albums, and playlists to your device for offline listening. It is particularly useful when you're traveling, in areas with weak internet connections, or to conserve mobile data.
YouTube Premium Included: You can also access YouTube Premium, and enjoy ad-free viewing on YouTube, access premium content, and even watch YouTube Originals.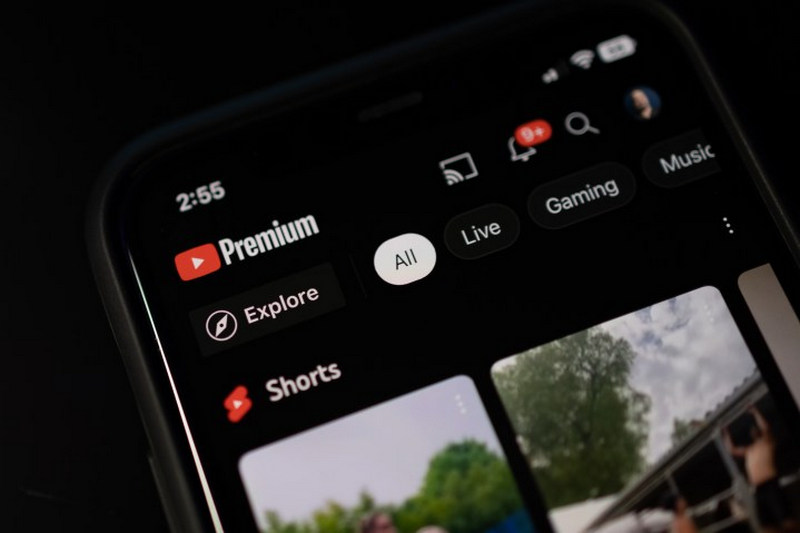 Part 3: How to download YouTube Music to Your Computer?
Sadly, even though you pay a specific amount each month to keep your account active, you still can't have the freedom to listen to YouTube music. You can download and play offline, but those downloaded songs won't play when your subscription expires. You can only redownload and subscribe if you want to listen. It's definitely not a cost-effective way.
To download music from YouTube Music, we adopt a reliable tool, KeepMusic YouTube Music Converter, to achieve the goal. It's a 100% clean and safe tool. With KeepMusic, you don't need to download any other apps or plug-ins, including the YouTube Music app, and with this tool, you can get YouTube songs in high-quality, plain audio format.
The steps for downloading songs via KeepMusic
KeepMusic YouTube Music Converter will be an excellent choice, it can help users easily download songs from YouTube Music and save them as WAV/MP3/AAC/ALAC/FLAC/AIFF and other common audio formats. You don't have to worry about the music quality after downloading, the converted songs will keep the original sound quality as well as editable ID3 tags.
What's more, with the built-in YouTube Music Web Player, you do not need to install other music applications, and it supports YouTube Music Free users and YouTube Music Premium users. 10X download speed will also save you a lot of time.
Step 1 Run KeepMusic YouTube Music Converter shortcut on your Windows PC, then follow the on-screen tips to SIGN IN to your YouTube Music Free or Premium account thus accessing the YouTube Music library.
Note: KeepMusic YouTube Music Converter won't collect your account information but it is to extract the music source from YouTube Music.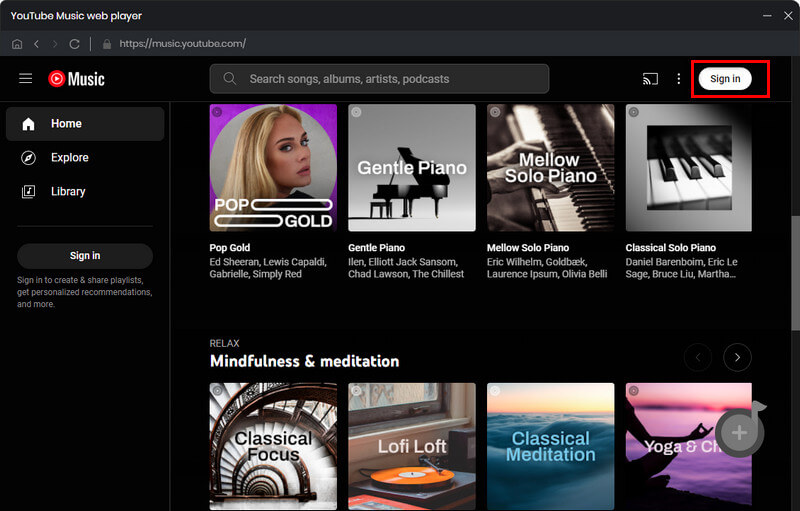 Step 2 Locate the menu area on the lower left corner and click on Settings to customize the output settings: Output Format, Bit Rate, Sample Rate, Output Path, and other parameters. The sound quality will be output in accordance with the level as you stream on the YouTube Music web player. In addition, KeepMusic YouTube Converter allows you to customize the name of the output files and save the output audio files in the same order as the original playlist.
Output Format: AUTO, MP3, AAC, FLAC, WAV, AIFF, ALAC
Bit Rate: 128kbps, 192kbps, 256kbps, 320bps
Sample Rate: 44.1kHz, 48kHz, 96kHz, 192 kHz
Output Folder: C:\Users\User Name\Music\My YouTube Music (This can be modified)
Output File Name: Track Nuber/Title/Artist/Album/Playlist Index/Year Track Number
Output Organized: Playlist, Artist, Album, Artist/Album, Album/Artist, Playlist/Album, Playlist/Artist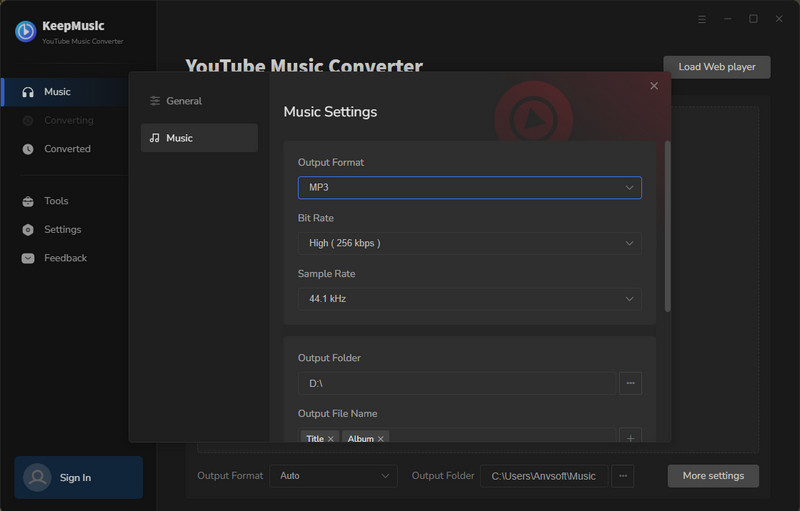 Step 3 Open a playlist, artist, album, or podcast, then click on the Add

button and select the songs that you'd like to convert. The playlist will be shown on the conversion panel. You then selectively choose the songs in batches. You can also choose the whole playlist to convert.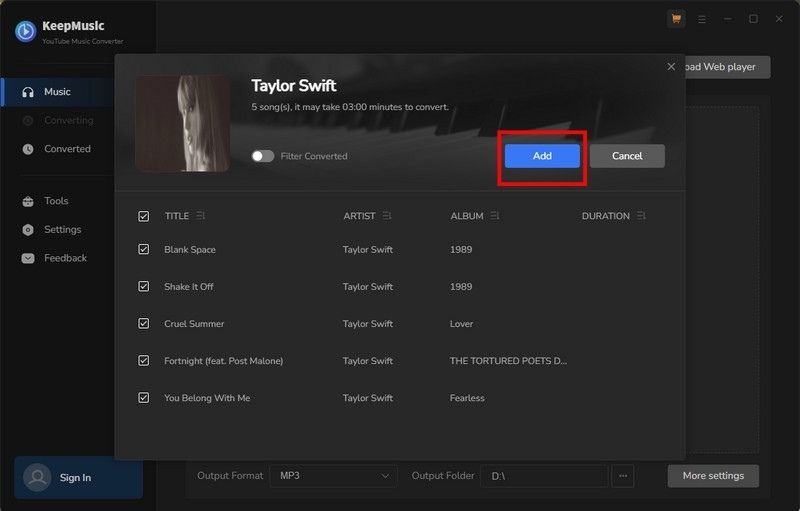 Step 4 Click on the Convert button to start converting the YouTube songs to the output format that you set up in the previous operation.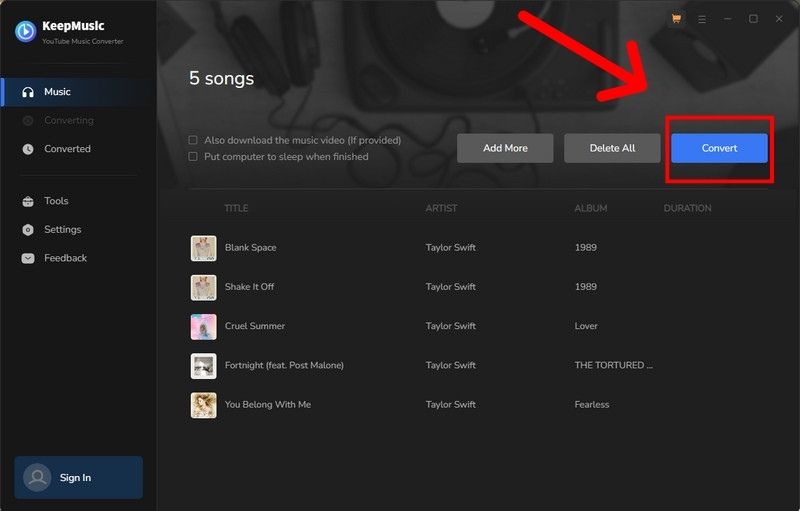 Step 5 After the conversion is completed, you can click on Converted to find the well-converted YouTube Music and lyrics in TXT or LRC format in the local folder of your computer. By clicking the folder icon after the converted song, you can directly reach out to the local drive that saved all the converted YouTube Music.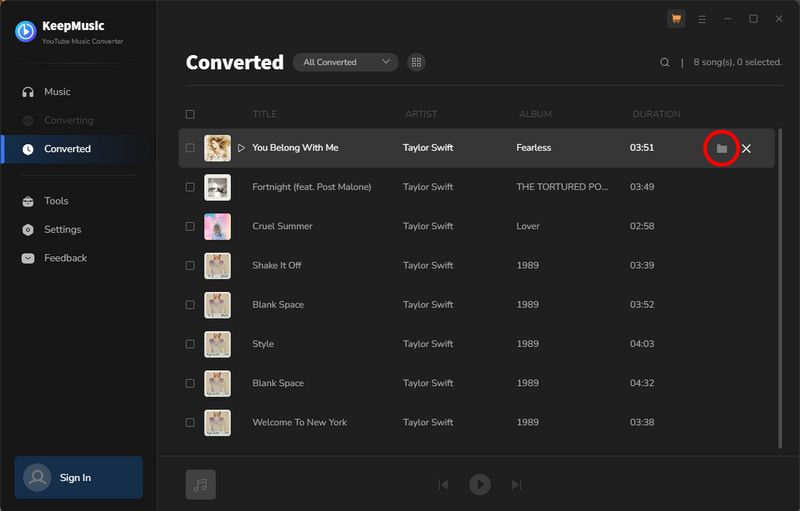 KeepMusic can be downloaded for free. The free trial enables users to convert the first minute for sample testing. You can then decide whether you want to buy a license to unlock the full version or not.
Summary
After reading this, I believe you already know how much YouTube Music costs and what is the best way to listen to YouTube Music. KeepMusic YouTube Music Converter can not only help you download your favorite YouTube Music easily but also help you listen to more YouTube Music with less cost. Then let's start our music journey together!