Home > Guide > Listen to YouTube Music for Free in MP3 Format
How to Listen to YouTube Music Online for Free in MP3 Format
Converters have gained immense popularity in recent years, and for good reason. These tools provide a convenient solution for extracting audio from YouTube videos or YouTube Music and converting it into different formats. The widespread use of YouTube and YouTube Music as a platform for music, podcasts, interviews, and other audio content has made the need for such converters more prominent.
A reliable converter ensures the integrity and quality of the converted files. It guarantees that the audio retains its original clarity, bitrate, and fidelity, providing a satisfying listening experience. It saves time and effort for users and allows users to quickly access their desired audio content without any delays or glitches. This efficiency allows for a seamless and uninterrupted conversion process, enabling users to enjoy their music or podcasts promptly. By choosing a trustworthy converter, you can enjoy music on your devices anytime.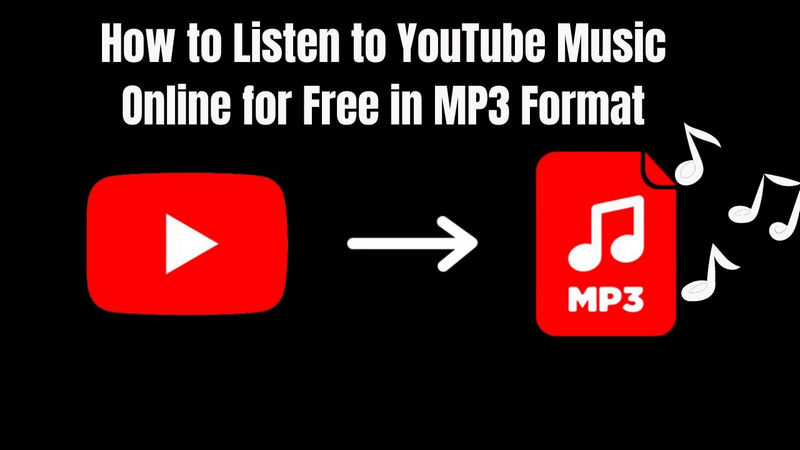 Part 1: Criteria for Selection
When compiling a list of top converters, several factors are typically considered to ensure a comprehensive and reliable selection. These factors help identify converters that exhibit outstanding performance and meet user expectations. Here are some key considerations: Conversion Quality, Speed and Efficiency, User Interface, Compatibility, Security and Privacy, Additional Features
Part 2: Top 3 Online YouTube to MP3 Converters
Now we will introduce the top three online YouTube to MP3 converters! These converters provide a convenient way to convert YouTube videos into MP3 audio files, allowing users to enjoy their favorite music, podcasts, or other audio content offline. Let's take a closer look at each converter:
If you are looking for a way to download a YouTube Music playlist to MP3 on your local computer, KeepMusic is an ideal program customized for you. No matter you are a YouTube Music Free user or a YouTube Music Premium subscriber, you can use it to export YouTube Music as local files to your computer.
It is a perfect solution for downloading YouTube Music to MP3/AAC/WAV/ALAC/FLAC/AIFF. You can use it to convert YouTube Music to the specific format you want. You can also specify the output folder and select the output audio quality according to your needs.
Advantages:
Beginner-Friendly: It ensures that anyone can navigate and utilize its powerful capabilities with ease. And with its blazing-fast 10X speed, you'll be able to download your favorite tracks in no time, letting you dive into the music you love without any delays.
Various conversion formats: With just a few clicks, you can easily convert YouTube music to various popular audio formats, including MP3, AAC, WAV, FLAC, AIFF, and ALAC. Say goodbye to limitations and enjoy your favorite songs in the exact format that suits your listening preferences.
Retain ID3 Tags and Save Song Lyrics: This means that all essential information, including song titles, artist names, and album details, remains intact, giving you a seamless and organized music library. Additionally, our downloader even saves song lyrics, allowing you to immerse yourself in the complete musical experience.
Free Updates and Timely Technical Support: It offers free updates so that you can always access the latest enhancements and stay ahead of the game. Plus, the support team is always ready to assist you promptly and efficiently, ensuring you receive timely technical support whenever you need it.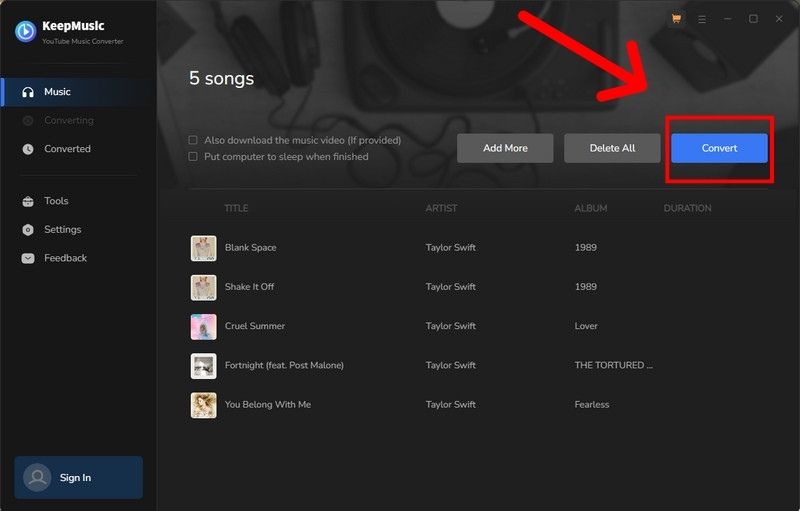 Limited features:
MacOS 10.14 and below are not supported: This limitation implies that the YouTube Music Converter may not be compatible with older versions of MacOS such as MacOS 10.14 or any earlier versions. Users with MacOS 10.14 or below would need to upgrade to a supported version or find an alternative converter that is compatible with their operating system.
Notes: The free trial version of the KeepMusic YouTube Music Converter enables you to convert the first minute of each song at one time. You can unlock the limitations by purchasing the full version.
YouTube Video Downloader (Free)
With YouTube Video Downloader, you can easily and rapidly convert YouTube videos into a variety of formats, including M4A and WebM, with this free, practical, and user-friendly solution. Furthermore, the batch download option is supported. It is possible to download numerous videos at once, and they all download at once, saving you a lot of time. Additionally, you may download videos from Facebook, XboxClips, CBS, Dailymotion, Twitter, TikTok, and Vimeo in addition to YouTube.
Additionally, it allows for the fastest and highest-quality (1080P, 2K, 4K, and 8K) YouTube video downloads. It also gives users the opportunity to choose the video quality in the settings box, with options ranging from Low to High, taking into account the storage capacity of various devices.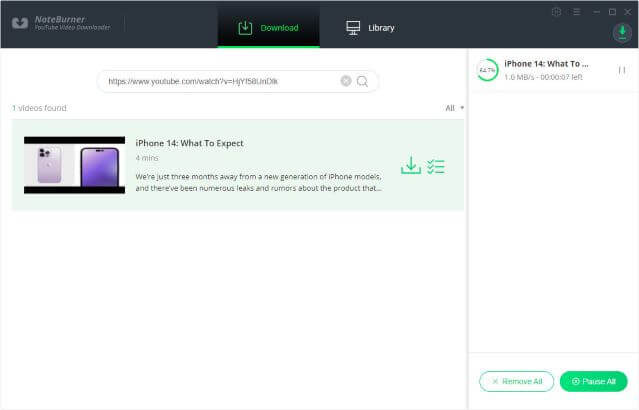 Advantages:
Free download YouTube videos in 1080P, 2K, 4K, 8K: You can select the video quality that best suits your needs with YouTube Video Downloader. It enables you to easily download YouTube videos at the resolution of your choice, whether you like the stunning 8K visuals or the more common 1080P HD.
Support downloading music from YouTube: If you want to enjoy your favorite songs offline, YouTube Video Downloader not only allows you to get your hands on captivating videos, but it also supports downloading music from YouTube. Now, you can create your own personalized music library and listen to your favorite tunes anytime, even without an internet connection.
Best video quality and fast speed: YouTube Video Downloader provides you with the best video quality available, ensuring your viewing experience remains superb. Additionally, it provides lightning-fast download speeds, so you can effortlessly access your videos without delay.
No bundled program or extra fee: YouTube Video Downloader is 100% free and does not come bundled with any additional programs or hidden fees. Enjoy the freedom of downloading YouTube videos without any surprises or unwanted extras.
Limited features:
Dependency on YouTube updates: YouTube frequently updates its platform, which can sometimes lead to temporary disruptions in downloading capabilities. In such cases, YouTube Video Downloader may require updates or adjustments to maintain compatibility with YouTube's changes. It's important to keep the downloader updated to ensure optimal performance.
Connectivity requirements: To download YouTube videos, a stable internet connection is essential. If you have a weak or intermittent connection, it may affect the download speed and reliability. Additionally, downloading higher-resolution videos, such as 4K or 8K, may require a faster and more stable internet connection due to their larger file sizes.
YouTube to MP3 Converter (Online)
With just one click, the OnlyMP3 web tool enables you to quickly convert YouTube videos into MP3 audio files. To complete the conversion, there is no need to download any program or register. It's as simple as pie. Additionally, an infinite number of videos can be supported for audio file conversion and saving to your Dropbox account. You may automatically convert a YouTube video to an audio file by pasting the video URL into our YouTube MP3 converter tool.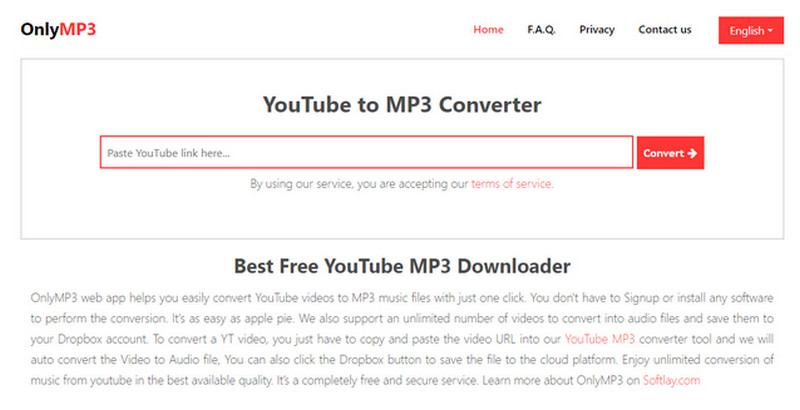 Advantages:
No Signup Required: You can convert thousands of YouTube videos to downloadable music files. our site is totally free, There's no need for registration or signup for unlimited conversion and downloading of your favorite YouTube videos.
Fully Compatible: It's so simple to use our online YouTube downloader. It's compatible with all devices like PCs, Mobile phones, MACs, and Tablets. It's also compatible with all browsers like Chrome, Firefox, Microsoft Edge, Safari, etc.
Limited features:
Lack of customize: It lacks advanced features such as batch conversion, ID3 tag editing, or file organization, which could limit the user's ability to manage and customize their converted audio files.
Dependence on internet connection: Online converters require a stable internet connection to access and convert YouTube videos. This could be inconvenient for users who want to convert videos while offline or have limited internet access.
Part 3: Comparison and Analysis
Want to Download Music from YouTube Music in Different Formats
KeepMusic YouTube Music Converter can convert YouTube Music to MP3, AAC, WAV, FLAC, AIFF, and ALAC. Choose from a variety of output formats in KeepMusic's settings, including MP3/AAC/WAV/FLAC/AIFF/ALAC. It allows you to convert YouTube Music into any format you desire. Additionally, you can choose the output audio quality and output folder based on your requirements. It also provides a number of options for naming and categorizing the converted files, making it simple to arrange your YouTube Music more effectively.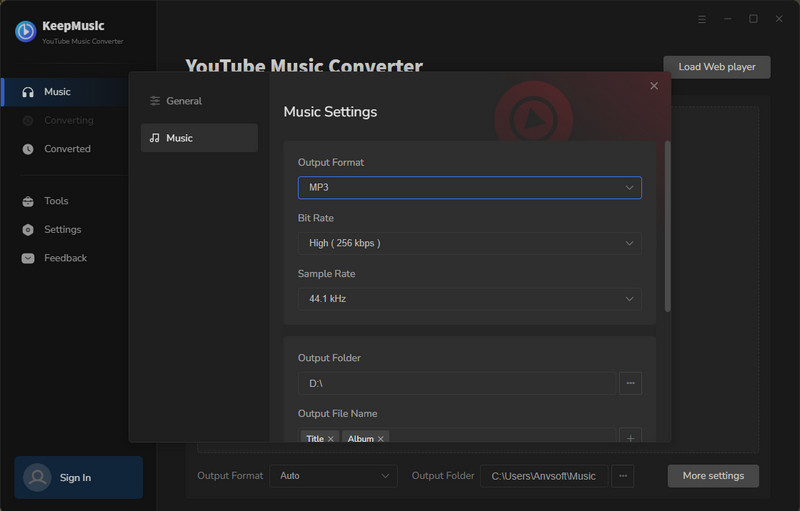 Want to Burn a CD with YouTube Music
KeepMusic permits burning CDs from converted music with just one click. All you have to do to start burning a CD is insert a blank CD and click the "Burn CD" button.
Your favorite music may now be purchased on CDs that can be played on a variety of devices, such as computers, vehicle stereos, and CD players. Taking your music with you wherever you go is now simple.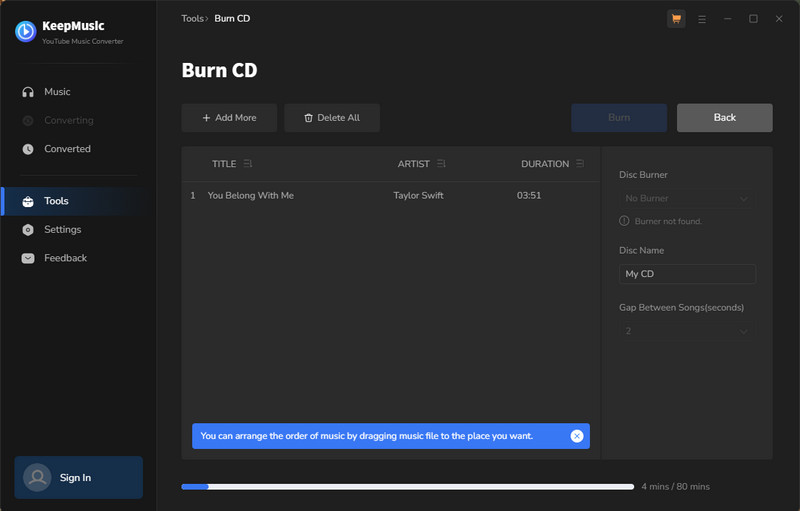 Want to Edit Tags with YouTube Music
When downloading music, KeepMusic YouTube Music Converter can recognize ID3 tags. Users can save music that has ID3 tags for each song's track title, artist, album, and cover art. In the Settings area of KeepMusic, you can also alter the output file name and output folder in excellent quality for quick downloads. On the other hand, KeepMusic will make every effort to maintain the music' original sound quality after conversion.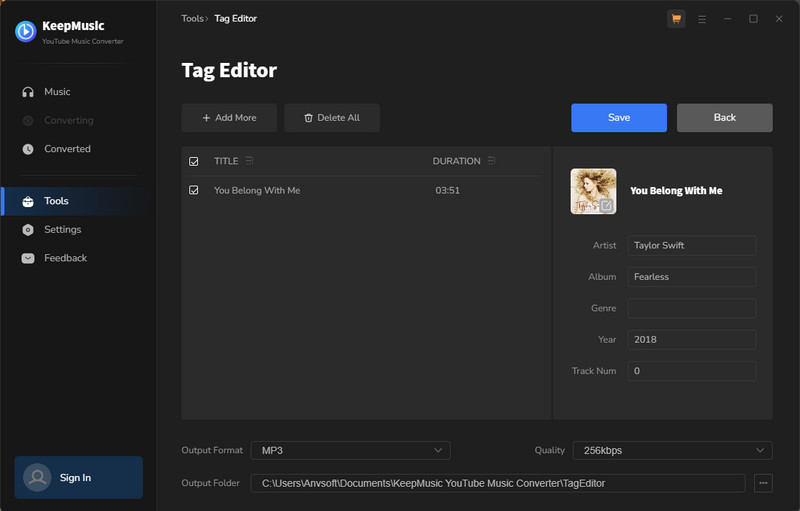 Want to Download Lyrics with YouTube Music
When you want to enjoy your favorite music with its lyrics, KeepMusic incorporates lyrics so that you may better understand the artistic intent of your favorite songs and develop a stronger emotional bond with both the music and the performers.
Related article: How to See Lyrics on YouTube Music on Windows PC, Mac, Android or iPhone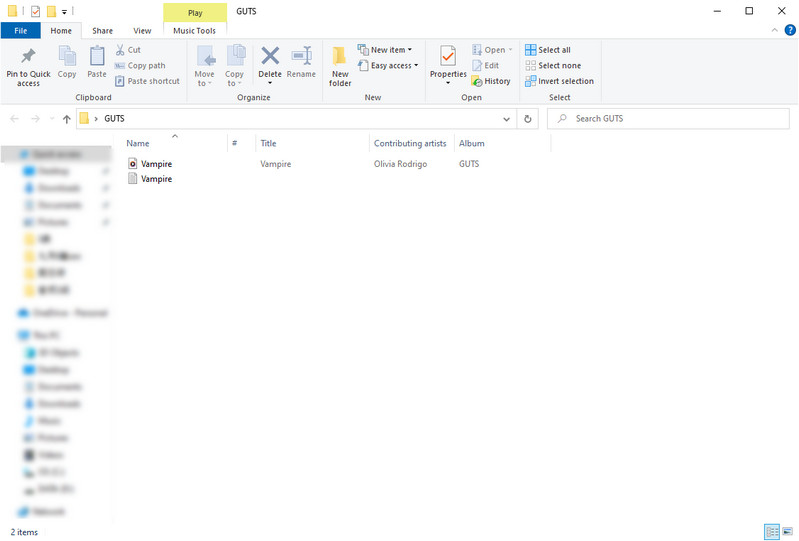 Want to Download Videos from YouTube
YouTube Video Downloader not only enables you to get your hands on compelling videos, but it also permits downloading music from YouTube if you want to listen to your favorite songs offline. Now, even without an online connection, you can build your own unique music collection and listen to your favorite songs whenever you want.
Related article: How to Extract Music From YouTube?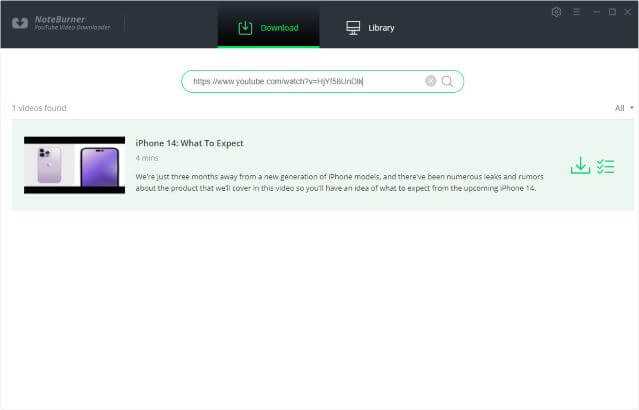 Want to Get Music from YouTube as MP3 Online
YouTube to MP3 Converter can convert YouTube videos to audio files very easily using our YouTube converter tool. You just need to copy and paste the YouTube URL, we will automatically fetch the video from YouTube and convert it to the .mp3 extension.
Summary
In general, if you want to customize and download music in different formats from YouTube Music, KeepMusic YouTube Music Converter is your best choice. If you want to download videos from YouTube or extract music from YouTube for free, try YouTube Video Downloader. If you want to convert songs on YouTube to MP3, you can choose YouTube to MP3 Converter.