Home > Guide > Remove Ads on YouTube Music
How to Remove or Hide Ads on YouTube Music
YouTube Music, which can be linked with YouTube for free full music playback, is very convenient and has many users. Even if you only use the free version, you can listen to YouTube Music to your heart's content. However, in the free version of YouTube Music, ads are displayed between songs while they are playing. When an advertisement comes in, the music playback will also stop temporarily, which is annoying. So this time, this article will introduce how to remove or hide ads on YouTube Music. With the methods below, even free users can enjoy YouTube Music without ads.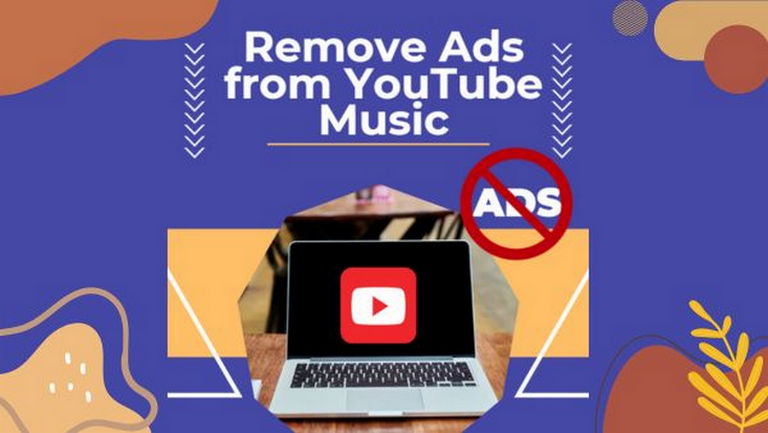 Various advertisements are displayed on YouTube, but when listening to music using the YouTube Music free version, a "pre-roll advertisement" that is displayed mainly between songs will appear. When listening to very long songs (such as at concerts where one song exceeds 30 minutes), there are also occasional "mid-roll ads" that appear during playback. Long advertisements (1 minute, 30 seconds, etc.) can be skipped in 5 seconds.
It goes without saying that since it's free to use, ads also benefit YouTube itself, which is part of YouTube Music's revenue stream for uploading songs. Viewers can also enjoy music for free thanks to advertisements.
There's only one straightforward way to get rid of ads on YouTube Music, get a YouTube Music Premium membership, and the ads will disappear.
If you use YouTube Music all the time, we recommend either the paid YouTube Music Premium or YouTube Premium memberships. Membership gives you the following features:
- Hide ads on all devices.
- You can temporarily save your favorite songs and videos offline.
- background playback
- Change sound quality or picture quality.
For those who do not want to join YouTube Music because it is not their main site, we will introduce two ways to remove YouTube Music ads for free.
Download and listen to YouTube Music songs locally
If you subscribe to YouTube Music Premium, you can temporarily save your favorite songs and videos offline and listen to them. However, music data saved in this way cannot be managed arbitrarily. Furthermore, even premium members cannot download on a computer.
So, here I will use KeepMusic YouTube Music Converter to overcome the above shortcomings and get rid of ads. It's a bit of a roundabout way, but downloading YouTube Music locally will definitely get rid of the ads forever.
KeepMusic YouTube Music Converter is a specialized tool for downloading YouTube Music. You can download the songs and playlists you want to listen to to your computer without losing any data. Locally stored songs are ad-free forever, giving you a smooth listening experience every time. And you can batch convert files to popular audio formats such as MP3, AAC, FLAC, ALAC, WAV, AIFF at up to 10x speed while preserving song title, album, artist, genre, artwork, etc. and saving them forever.
Tool Required - KeepMusic YouTube Music Converter
KeepMusic YouTube Music Converter is a simple tool used to convert YouTube Music to MP3, AAC, WAV, FLAC, AIFF or ALAC files, fully compatible with Windows 7, 8, 10, 11 & macOS 10.15-13 Ventura. This amazing program ensures the source audio quality stays intact along with treasured ID3 tags during conversion for maximum satisfaction.
How to Download and Listen to YouTube Music Songs on Your Computer Without Ads
Step 1 Open KeepMusic YouTube Music Converter
Open KeepMusic YouTube Music Converter, click SIGN IN to log in with your YouTube Music account.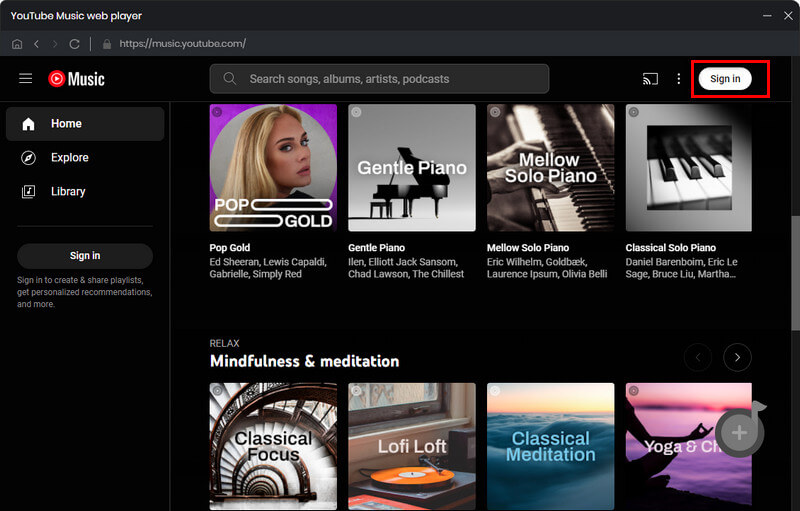 Step 2 Choose MP3 Output Format
Click the Settings icon in the lower-left corner. Here you can choose the output format (MP3/AAC/WAV/FLAC/AIFF/ALAC), specify the output folder and how you'd like to name and sort out the output files, etc.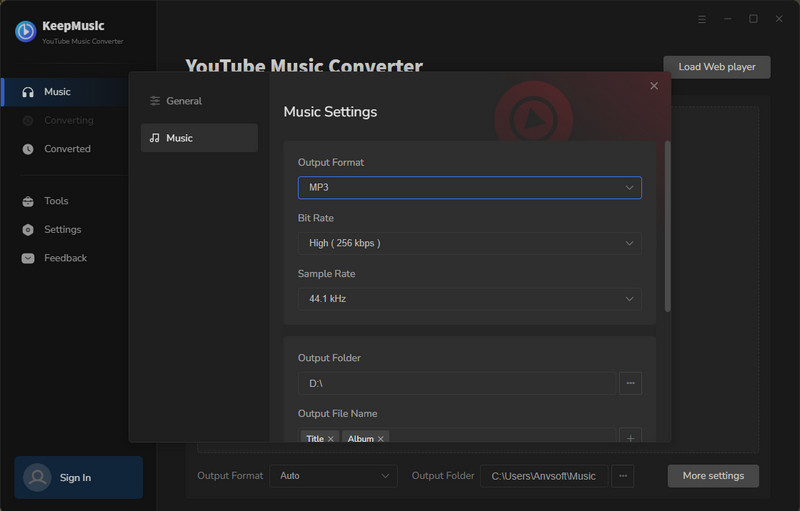 Step 3 Upload a YouTube Music Playlist to KeepMusic
Go to a playlist, and click the floating Add button. You can then select the songs in that playlist for conversion.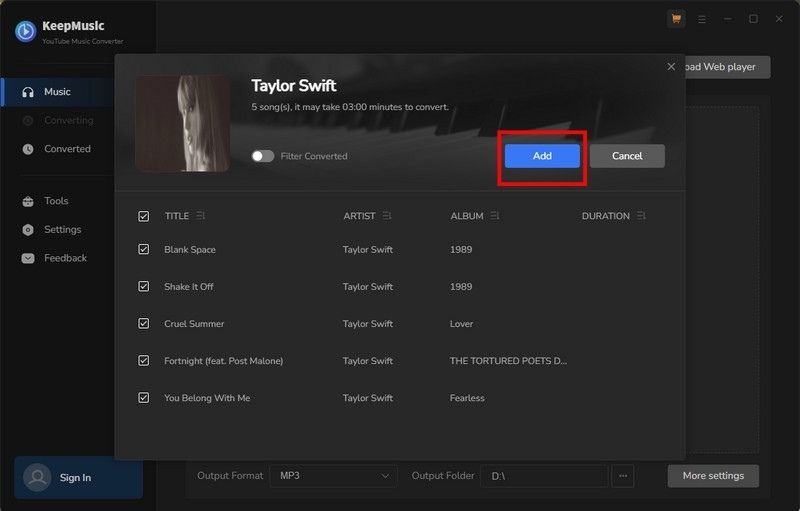 Step 4 Convert the YouTube Music Playlist to MP3
Click Convert to start exporting the YouTube Music playlist as MP3 files to the specified output folder.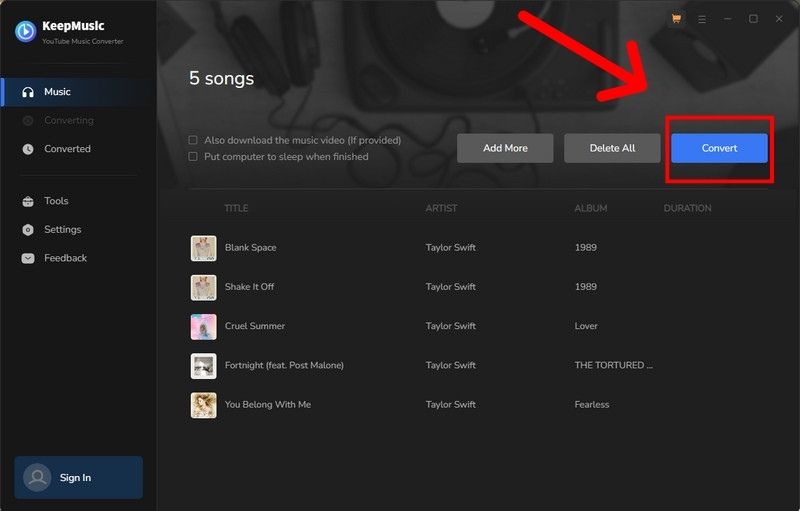 Step 5 Find YouTube Music Playlist in MP3 Format.
Usually, the output folder would pop up automatically once the conversion is done. If not, click the Converted in the left part and you'll see all the YouTube Music that have been converted successfully. And by clicking the Folder icon of each song, you'll be directed to the local drive that saved the MP3 files.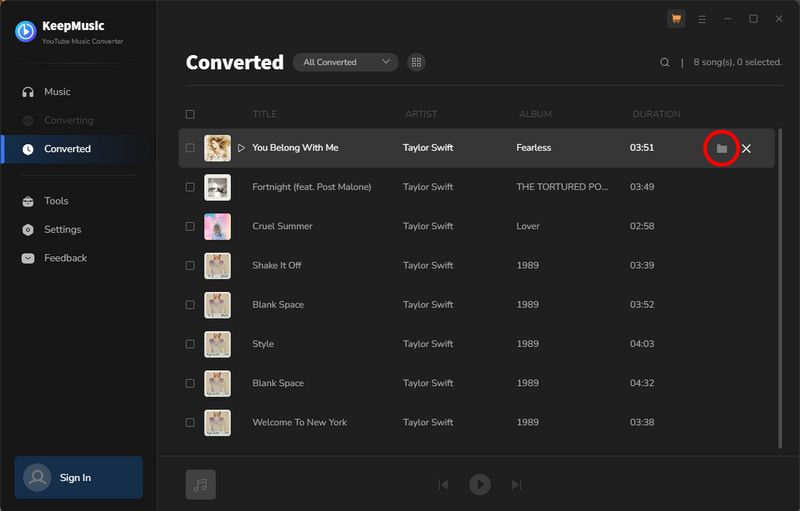 Turn off YouTube Music ads using the browser extension "AdBlock"
If you want to remove ads from YouTube Music on your computer, you can also use the browser extension, "AdBlock". However, this method only works when using YouTube Music on a computer. Please note that only "Google Chrome" and "Edge" browsers can be used. Click the link below to add the extension and you're done. It's super easy.
For Chrome extension: https://chrome.google.com/webstore/detail/adblock
For Edge Extensions: https://microsoftedge.microsoft.com/addons/detail/adblock
Conclusion:
The above is how to remove or hide the latest YouTube Music ads. It's annoying to have to listen to ads that flow between YouTube Music songs for 5 seconds at most.
In such a case, seriously consider joining YouTube Music Premium or using the extensions described in this article or KeepMusic YouTube Music Converter. Try KeepMusic YouTube Music Converter to download ad-free .mp3 songs completely and forever.